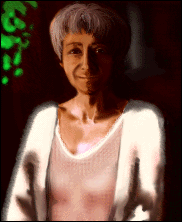 Mastectomy and Breast Reconstruction
As you consider mastectomy as a treatment option, you should be aware of breast reconstruction, a way to recreate the breast's shape after a natural breast has been removed. This procedure is frequently done, although many women may not be aware that it is an option.
Today, most women who have had a mastectomy can have breast reconstruction. Reconstruction is not for everyone, however. And it may not be right for you.
After mastectomy, many women prefer to wear artificial breast forms inside their brassieres. Both a surgeon and a plastic surgeon may help you decide whether to have breast reconstruction. If possible, you should discuss breast reconstruction before your surgery. Some women may choose to have reconstruction at the time of their mastectomy.
There is much more detailed information on breast reconstruction in the Physical Recovery section of the island.